Our Board of Directors
As an organization catalyzing the shared ownership movement, Ownership Works relies on the passion, commitment, and ingenuity of our Board of Directors. These leaders from the public, private, and nonprofit sectors have been instrumental in our early momentum.
Peter Stavros
Founder and Chairman, Ownership Works
Co-Head of Global Private Equity, KKR
Pete is the Founder and Chairman of Ownership Works. Pete's interest in employee ownership began with his Dad who worked as an hourly construction worker in Chicago for 40 years and experienced what most Americans do — a lack of incentive alignment with his employer and no opportunity to create wealth. His interest in employee ownership deepened when he worked with an ESOP nearly 25 years ago, and later had an opportunity to study the topic in depth at business school. He has been experimenting with different models of employee ownership since that time.

Pete joined KKR in 2005 and is Co-Head of Global Private Equity. This includes oversight of $165 billion of assets across Europe, Asia and the Americas and covers traditional large and mid-cap private equity, impact, core and growth equity.

Prior to this role, Pete served as Co-Head of the firm's Americas Private Equity platform. He is a member of several investment and management committees at KKR and has also served as Co-Chair of the firm's global Inclusion and Diversity Council.

As an investor, he has helped lead a number of successful investments across sectors and sizes, including HCA Healthcare, Nielsen, Gardner Denver / Ingersoll Rand, Capsugel, Capital Safety, Hyperion, Flow Control Group, Charter Next Generation, Minnesota Rubber and Plastics, Geostabilization International, Crosby Group and CHI Overhead Doors.

Prior to becoming Co-Head of Americas Private Equity, Pete led the Industrials industry team, where he pioneered an innovative employee engagement and ownership model. This approach has been successfully implemented at a number of companies and has positively impacted tens of thousands of employees.

Prior to joining KKR, Pete was an investor with GTCR Golder Rauner, where he was an investor in the healthcare sector. He holds a B.S. in Chemistry, magna cum laude, from Duke University and an M.B.A. with high distinction, Baker Scholar, from Harvard Business School.
Anna-Lisa Miller
Executive Director, Ownership Works
Anna-Lisa Miller joined Ownership Works in August 2021 and serves as its founding Executive Director. She is responsible for the organization's strategy, key partnerships, growth, and overall impact.
Anna-Lisa's career reflects a longstanding commitment to expanding shared ownership, advancing racial equity, and driving systemic change within business, government, and social structures. As an experienced nonprofit leader, she has a proven track record of developing organizations, programs, and partnerships that create social returns for stakeholders and communities.
Previously, Anna-Lisa served as the Development Director at Project Equity, a peer organization that helps local businesses and communities discover the power of employee ownership. Prior to this role, Anna-Lisa served as Chief Operating Officer of The Kohala Center, a Hawaii-based sustainable development organization, where she led teams to success across a diverse portfolio of programs spanning shared ownership to watershed restoration. In that role, she also served on the Executive Committee of the Hawaii Lieutenant Governor's Farm to School Program, for which she received recognition from the Hawaii State Senate.
Anna-Lisa began her career as a corporate attorney at Paul, Weiss, Rifkind, Wharton & Garrison. She practiced law for five years in New York City, Chicago, and Washington, D.C. in the areas of corporate and public finance. In 2014, she transitioned to the nonprofit sector to pursue her passion for expanding economic opportunity.
John Danhakl
Managing Partner, Leonard Green & Partners
John Danhakl is Managing Partner of Leonard Green & Partners, L.P. ("LGP"). LGP is a leading private equity investment firm based in Los Angeles with over $40 billion of committed capital raised since inception. The firm partners with experienced management teams and often with founders to invest in market-leading companies. Mr. Danhakl joined LGP in 1995.

Previously, Mr. Danhakl was a Managing Director in the Los Angeles office of Donaldson, Lufkin & Jenrette ("DLJ"). Prior to DLJ, Mr. Danhakl was a Vice President in corporate finance at Drexel Burnham Lambert, Inc. Mr. Danhakl presently serves on the Board of Directors of CNG (Charter Next Generation), Convergint, Eyemart Express, IQVIA Holdings Inc., Lakeshore Learning, Life Time Fitness, Inc., Mister Car Wash Holdings, Inc., Ownership Works, Parts Town, Pye-Barker, SRS Distribution, and WellSky.

He is a 1980 graduate of the University of California at Berkeley and received an M.B.A. in 1985 from Harvard Business School.
Mario Giannini
Chief Executive Officer, Hamilton Lane
Mario is Chief Executive Officer, a member of the HLNE board of directors and a Co- Chairman of various investment committees. He has been CEO since 2001, and is responsible for the firm's strategic direction, management structure, and process.

Mario also plays a significant role in providing client services to the firm's numerous clients and in marketing the firm's products and services.

He received a B.A. from California State University, Northridge, a Master of Laws degree from the University of Virginia, and a J.D. from Boston College.
Sarita Gupta
Vice President of U.S. Programs, Ford Foundation
Sarita Gupta is vice president of U.S. Programs, overseeing the Ford Foundation's domestic work including Civic Engagement and Government, Creativity and Free Expression, Future of Work(ers), Technology and Society, Disability Rights, and Gender, Racial, and Ethnic Justice.

Gupta joined the foundation in 2019 as director of the Future of Work(ers) program, bringing more than two decades of experience working to expand people's ability to take collective action to improve their workplaces, communities, and lives by creating meaningful solutions. She is a nationally recognized expert on the economic, labor, and political issues affecting workers, and is widely acknowledged as a key leader and strategist for building coalitions and policies that protect and advance the rights of workers.

As director, she spearheaded the launch of several far-reaching initiatives. At the outset of the COVID-19 pandemic, she brought together a number of major funders to launch the Families and Workers Fund, which now stands at $52 million, and the $50 million Care for All with Respect and Equity (CARE) Fund, to address the immediate needs of low-wage workers and their families as well as to drive long-term policy change. Most recently she made a $25 million grant to support informal workers across the globe for the next five years.

She has a long history of working on the national level to break down barriers to economic opportunity for all people, which has been increasingly crucial as the U.S. struggles to rebuild equitably amidst an uneven economic recovery from COVID-19.

Gupta previously served as executive director of Jobs With Justice, a leader in the fight for workers' rights that shapes the public discourse on every front to build power for working people and create an economy that benefits everyone. There, she led a network of 30+ labor and community coalitions that changed the conversation and moved multiple voices, from labor to faith, into action. She has been on the frontlines of organizing and policy campaigns to boost wages, worker voice, and working conditions for all working people and improve labor and civil rights protections for immigrant men and women. She also played a key role in building numerous campaigns, like the Asia Floor Wage Alliance, a global coalition of trade unions, workers' rights, and human rights organizations pushing for higher wages in the global garment industry, and the United Workers Congress, focused on raising labor standards and protections for low-wage workers across industries.

She was also co-director of Caring Across Generations, a national movement transforming the way America defines care so all families can live well and age with dignity. There, she spearheaded a policy campaign calling for a much-needed care infrastructure to provide high-quality, affordable options for individuals and families as well as support for family caregivers and the care workforce. The organization was instrumental in paving the way for the Home Care Rule, providing minimum wage and overtime protections for two million home care workers, and, most recently, it helped establish the first public, state-based, long-term care program in the nation in Washington.

Gupta earned a Bachelor of Arts from Mount Holyoke College, with studies in women, health, and society. She has served on the boards of several organizations, including Restaurant Opportunities Center United, the International Labor Rights Forum, and General Services Foundation. She currently sits on the boards of Labor Network for Sustainability, Institute for Policy Studies, United States Student Association Foundation, All Above All, School of Labor and Urban Studies Foundation at CUNY, and WILL Empower (Women In Labor Leadership). A Hunt Alternatives Fund Prime Movers Fellow and a graduate of the Rockwood Leadership Training Program, Gupta has received a number of awards and accolades, including the National Women's Law Center Annual Leadership Award, the Francis Perkins Open Door Award, Mount Holyoke College Alumnae Achievement Award, and Corporate Ethics International's BENNY Award.
Maryanne Hancock
Chief Executive Officer, Y Analytics
Maryanne Hancock is the Chief Executive Officer of Y Analytics, the arm of TPG responsible for the impact and ESG mandates of the firm.  She is also a Partner of TPG and serves on the Management Committee.  Under her leadership, Y Analytics enables TPG Rise Impact Platform, the largest private equity impact investing platform, to deliver on its impact promise with industry-leading rigor.  Maryanne's team also leads ESG Performance for TPG at a firm level, in its investment practices, and in its engagement with its ~200 portfolio companies.  Founded by TPG, Bono, and Jeff Skoll to be at the cutting edge of innovation in environmental and social decision-making, Y Analytics under Maryanne has built an ecosystem of talent and distinguished advisors that advances this mission through their work on the frontlines of ESG performance and impact every day.  In line with the public benefit mission of the organization, Maryanne publishes, speaks, teaches, shares with other investors, and contributes to industry bodies.    

Previously, Maryanne spent ~20 years at McKinsey and Company, where she was a Senior Partner and counsellor to numerous CEOs and senior executives of Fortune 500 companies.  Among her several leadership roles, Maryanne co-founded McKinsey's K-12 education practice in the U.S. and served several poverty alleviation non-profits, including CARE.  She worked extensively in environmental services and energy.  She was a Co-Chair of McKinsey's global Partner Election Committee. 

Maryanne currently serves on the boards of Ownership Works, a non-profit expanding shared ownership among workers, as well as Intersect Power and Pace Beneficial I and II.  She previously served on the board of the Jefferson Scholars Foundation.

Maryanne holds a BA with Honors and an MA in Foreign Affairs from the University of Virginia and a JD magna cum laude from Harvard Law School.  She resides with her husband and two sons in Virginia.
Naureen Hassan
President Americas, UBS
Naureen Hassan was appointed President UBS Americas and CEO of UBS Americas Holding LLC in October 2022. She is responsible for strengthening client relationships, driving cross-business collaboration, helping UBS navigate the evolving public policy landscape, and ensuring sound regulatory and reputational risk governance. Ms. Hassan also leads the firm's strategic growth and digital transformation initiatives in the Americas region, ensuring that UBS's technology-powered modernization agenda is coordinated across all businesses and teams.

Ms. Hassan is a 25-year veteran of the financial services industry with expertise in strategy, digital transformation, cybersecurity and regulatory/risk management. She joined UBS from the Federal Reserve Bank of New York, where she was COO and First Vice President, the second ranking officer in the Bank, as well as an alternate voting member of the Federal Open Market Committee.

Previously, Ms. Hassan was the Chief Digital Officer for Morgan Stanley Wealth Management (MSWM) and a member of the MSWM Operating Committee. She was responsible for the business's digital transformation, strategy and delivery focused on modernizing how the firm and its advisors acquire, serve, and interact with clients.

Earlier in her career, Ms. Hassan was the executive vice president leading Investor Services strategy, segments, and platforms at the Charles Schwab Corporation and a member of the firm's 20- member Executive Committee. During her time at Schwab, she also served as the Chief Operating Officer of Schwab Bank and was a member of its Board and Management Committee. Ms. Hassan also held leadership roles in Schwab Advisor Services, and began her career at McKinsey & Company, specializing in operational and process design for retail and healthcare firms.

Ms. Hassan holds a Masters' degree in business administration from Stanford University Graduate School of Business and a Bachelor's degree in economics from Princeton University.
Wilma Liebman
Former Chairman, National Labor Relations Board
President Obama named Wilma Liebman to be Chairman of the National Labor Relations Board in January 2009. She served as Chairman until August 27, 2011, when her third term expired. Since then, she has been engaged in various advisory roles and consulting projects and has taught at several universities, most recently George Washington University Law School and New York University Law School. Appointed in March 2020, she serves as chief external ethics officer for the United Automobile Workers Union.

Ms. Liebman was first appointed to be a Member of the NLRB by President Clinton and was twice reappointed by President Bush. Earlier, she served as Deputy Director of the Federal Mediation and Conciliation Service (FMCS). Prior to joining FMCS in January 1994, she held positions as Labor Counsel for the International Union of Bricklayers and Allied Craftsmen, and Legal Counsel to the International Brotherhood of Teamsters.

Ms. Liebman is the immediate Past President of the Labor and Employment Relations Association. She is a member of the Board of Directors of the Economic Policy Institute. Since 2013, she has served as Chair of the Dunlop Commission on Agricultural Labor, a private dispute resolution body. As of 2022, she will serve as a member of the Board of Directors and Labor Advocates Leadership Council of the newly launched Ownership Works.

She has authored publications on a variety of labor law and policy issues. She holds an A.B. degree from Barnard College, and a J.D. from George Washington University Law School.
Thomas Naratil
Former Co-President Global Wealth Management & President Americas, UBS
Most recently, Tom Naratil was the Co-President Global Wealth Management and President Americas, UBS, and a member of UBS Group AG's Group Executive Board. As regional president, Tom led the efforts of more than 21,000 UBS employees across the Americas. Mr. Naratil was also co-head of the firm's wealth management business globally which managed more than $2.8 trillion in invested assets for clients.

Mr. Naratil had a 39-year career at UBS during which he served as President Wealth Management Americas, Group Chief Financial Officer, Group Chief Operating Officer, and was a member of UBS's Group Executive Board from June 2011 until October 2022.

Mr. Naratil holds an MBA in economics from the Stern Graduate School of Business at New York University and a Bachelor of Arts degree in history from Yale University. Beginning in his sophomore year of college, he served in the U.S. Army Reserve for six years.

Mr. Naratil is an active member of the community and sits on the board of Ownership Works which aspires to increase prosperity through shared ownership at work. He is also a member of the Dean's Leadership Council at Yale's School of Nursing, a former board member of the American Swiss Foundation and a Board Member Emeritus for the Fitzpatrick College of Nursing at Villanova University. He is married with five children and resides in New Jersey.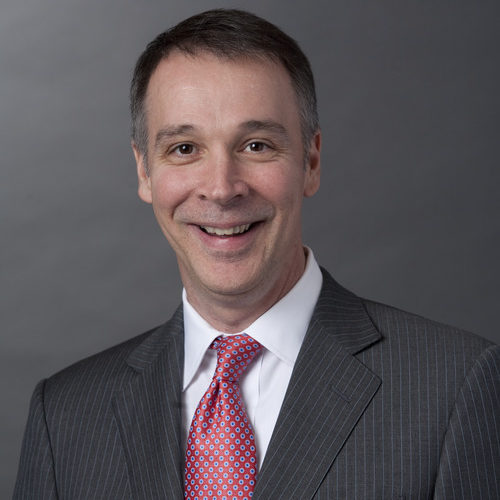 James Neary
Managing Director, Co-Head of U.S. Private Equity, Warburg Pincus
Jim Neary is a Managing Director, Co-head of U.S. Private Equity and member of the Executive Management Group at Warburg Pincus.

Mr. Neary is a Board Member of Allied Universal, Consolidated Precision Products, Duravant, Sotera Health and WEX. Among other public and private companies, he has previously served on the Boards of Endurance International Group, Hygiena, Fidelity National Information Services, Inc., Interactive Data Corporation, InComm Holdings, Coyote Logistics, EFS (Electronic Funds Source), and Alert Global Media Holdings.

Mr. Neary is on the Board of Trustees of The Mount Sinai Health System, Eaglebrook School, and the Lincoln Center for the Performing Arts. He is also the Co-Chair of the President's Council at Tufts University.

Mr. Neary received a B.A. in Economics and Political Science from Tufts University and an M.B.A. from the J.L. Kellogg Graduate School of Management at Northwestern University, where he was the Eugene Lerner Finance Scholar.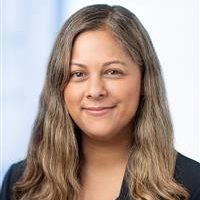 Leela Ramnath
Senior Vice President and Head of ESG, Warburg Pincus
Leela Ramnath is Senior Vice President and Head of Environmental, Social, and Governance (ESG) at Warburg Pincus, where she leads global ESG strategy for the firm, collaborates with investment teams and portfolio companies to drive and optimize implementation, and manages key partnerships.

Leela has twenty years of experience working across capital markets, emerging markets, and ESG. Prior to joining Warburg Pincus, she led innovation and sustainability at an impact-focused investment firm, and worked in international development as a Technoserve Fellow in East Africa and at the Millennium Challenge Corporation. She previously worked at Barclays covering emerging markets and in securitized products at a global insurer.

Leela is a former Term Member at the Council on Foreign Relations and holds a Bachelor of Science in Economics from the Massachusetts Institute of Technology as well as a Master of Arts in International Relations from the School of Advanced International Studies at Johns Hopkins University.
Vicente Reynal
Chairman, President, and Chief Executive Officer, Ingersoll Rand
Vicente Reynal is Chairman, President, and Chief Executive Officer of Ingersoll Rand. Prior to Ingersoll Rand, Vicente served as Chief Executive Officer of Gardner Denver and was a member of its board of directors. In this role, he was responsible for driving overall growth and profitability leading to the IPO of Gardner Denver in May 2017 and subsequently in early 2020 acquiring the Ingersoll Rand Industrial Segment. Vicente has led a tremendous value creation increasing the enterprise value by more than 7x over the past five years.

Before joining Gardner Denver, Vicente spent 11 years at Danaher Corporation where he served as president for various businesses and held other senior executive leadership roles. Prior to joining Danaher, Vicente served in various operational and executive roles at Thermo Fisher Scientific and AlliedSignal Corp. (which merged with Honeywell, Inc. to become Honeywell International, Inc. in 1999).

Vicente serves on the board of Ownership Works and actively advocates broad-based shared ownership programs that make every employee an owner. Vicente also serves on the board of American Airlines.

Vicente holds a Bachelor of Science in Mechanical Engineering from Georgia Institute of Technology and a Master of Science degree in Mechanical Engineering and a Master of Science in Technology and Policy; both from Massachusetts Institute of Technology.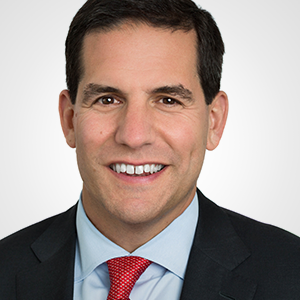 Todd Sisitsky
President, TPG, Co-Managing Partner, TPG Capital
Todd Sisitsky is the President of TPG Inc. (Nasdaq: TPG) and Co‐Managing Partner of TPG Capital, TPG's scale private equity business in the U.S. and Europe, and co‐leads the firm's investment activities in the healthcare services, pharmaceuticals and medical service sectors. He also serves on TPG's board of directors. He has played leadership roles in connection with TPG's investments in Allogene Therapeutics, Adare Pharmaceuticals, Aptalis, Biomet, Convey Health Solutions, Exactech, Ellodi Pharmaceuticals, Fenwal, Healthscope, IASIS Healthcare, Immucor, IQVIA (and predecessor companies IMS Health and Quintiles), Monogram Health, Par Pharmaceutical and Surgical Care Affiliates.

Prior to joining TPG in 2003, Todd worked at Forstmann Little & Company and Oak Hill Capital Partners.

He received an MBA from the Stanford Graduate School of Business, where he was an Arjay Miller Scholar, and earned his undergraduate degree from Dartmouth College, where he graduated summa cum laude. Todd currently serves as the chair of the Dartmouth Medical School board of advisors, and as a board member of Grassroot Soccer.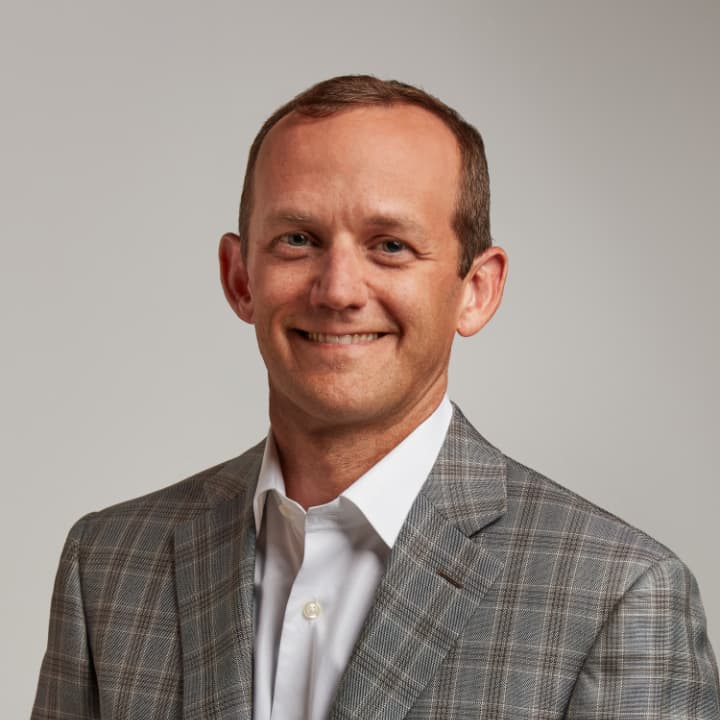 Nate Taylor
Co-Head of Global Private Equity, KKR
Nate joined KKR in 2005 and is Co-Head of Global Private Equity which includes approximately $50 billion of assets across investment strategies including traditional large and mid-cap private equity, core private equity and growth equity. He is a member of several investment and management committees at KKR. Nate was a founding member of KKR's technology team and also helped the firm establish operations in India. As an investor Nate has worked across a large number of transactions with a particular emphasis on Consumer and Technology. Representative investments include The Bountiful Company, US Foods, Academy, Wella, Upfield, BMC, 1-800 Contacts and Bay Club, among others.

Prior to joining KKR, Mr. Taylor worked with both Bain & Company and Bain Capital. He holds a B.A., magna cum laude, from Dartmouth College and an M.B.A., Arjay Miller Scholar, from Stanford University Graduate School of Business.

In addition to his Board role at Ownership Works, Nate is also a trustee of The McCallie School.
Explore career opportunities at Ownership Works
Learn about our partners and how they contribute